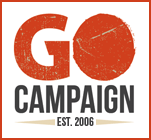 GO Campaign improves the lives of vulnerable children around the world by partnering with local heroes to deliver local solutions. GO Campaign connects donors to high-impact grassroots projects aimed at changing lives and transforming communities, one child at a time.
GO Campaign identifies deserving Local Heroes throughout the world and partners with these grassroots organizations to provide children and young adults with critical services, resources and needed opportunities. We offer support and raise awareness about these small, highly-impactful organizations that might not otherwise come to your attention. For more information; https://www.gocampaign.org/
Our Partnership with GO Campaign was to support organizational development and capacity building of THIS and support children under our care and schools around Kathmandu valley to improve teaching learning materials such as whiteboards, notice boards, distribution of library books and first aid kits. Additional support was received to help the victims of 2015 massive earthquake in Nepal, mainly children and young adults.